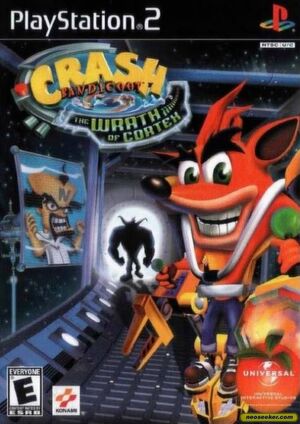 Crash Bandicoot: The Wrath of Cortex was a video game that was published in 2001/2002 by Konami and Universal Interactive. It was developed by Traveller's Tales (Eurocom for the GameCube version) and was the sixth game in the Crash Bandicoot series.
Recommended promotions
Edit
Ad blocker interference detected!
Wikia is a free-to-use site that makes money from advertising. We have a modified experience for viewers using ad blockers

Wikia is not accessible if you've made further modifications. Remove the custom ad blocker rule(s) and the page will load as expected.