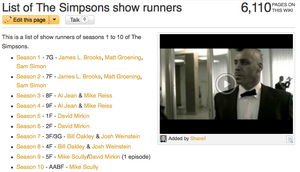 As you may already know from the global notification that Wikia sent out recently, you will soon have to deal with a new style of videos on Crashix. Changes will include a new video player being loaded with each video, the "Video:" namespace being merged into the "File:" namespace and all videos using the same video player regardless of which website they came from. This change will come into effect on Crashix on 21 March 2012.
Please feel free to express your opinion about this change in the comments, and contact EpicWikipedian if you have any questions. Also, please remember to vote in the poll below about whether or not you are happy about this change.
This story was posted on 19 March 2012.
What do you think about this change coming into effect on Crashix?